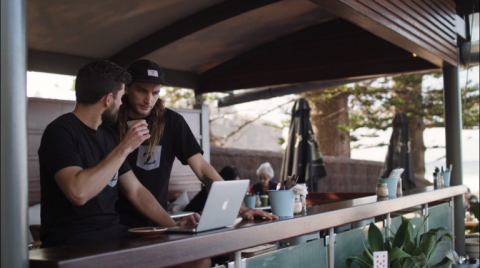 Eight years of hard work in a corporate cubicle in London had made Sydneysider Alex Todman crave for the comforts of home and his own small business.
He started Zubi at Billy's at Sydney's Bilgola beach with two simple things in mind; make incredible coffee for his customers and create a beautiful beachside setting. Nearly a year later, his small business has flourished, but Alex understood that more could be done.
"I basically got off the plane from London, arrived in Sydney and started making coffees at Bilgola," he says. "I haven't stopped, and that's what happens when you're trying to get any small business up and running. You rarely get time to lift your head up and see how our business could benefit from support that's out there from the government."
Alex found out about the Australian Government's small business website through a friend and found out that his business was eligible to purchase assets costing less than $20,000 each for their business and deduct the full amount immediately from their income, reducing their tax burden for that year.
"We knew that with winter coming we would have to change things up in our shop and buy equipment to keep our customers warm by the beach, through the small business website we were able to work out what support was available for us."
Alex says that with the purchase of the heaters his customers will be able to enjoy their morning coffee and fend off the chill.
"We are very lucky to be in a beach location. We have to do everything to try and drive business and this purchase will have an incredible effect on what we love doing every day at Zubi."