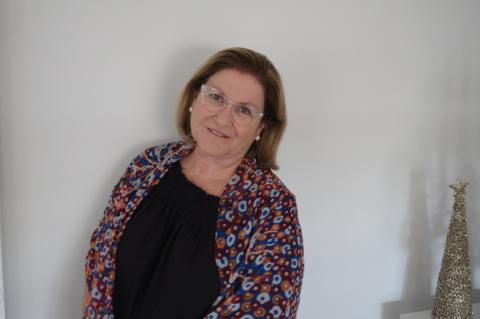 It's not every day you can say the Prime Minister wears the ties you make, but that's the reality for Amanda Healy, a Wonnarua woman from the Hunter Valley region.
Her business, Kirrikin, produces luxury scarves, neckties, bow ties and pocket squares which feature artwork of contemporary Indigenous Australian artists.
"We strive to provide a luxurious feel to everything we do, and through this, create an entirely different view of indigenous Australians and their products," says Amanda.
Fittingly, Kirrikin is an Aboriginal word that roughly translates to 'Sunday's best clothes'.
"We seek out the best fabrics, artists, printers and packaging that we can possibly find – for instance we get our cashmere milled in Kashmir, the finest in the world – and you can feel that quality as soon as you touch it," says Amanda.
Amanda had no experience working in the fashion industry prior to launching Kirrikin in 2014. Her background is in the mining industry, so it was a huge learning curve for her.
"As a woman in a non-traditional area, I found it really hard to find nice authentic scarves that purposefully represented our culture – so when I sold my engineering business in 2014, it gave me the opportunity to rectify the situation," says Amanda.
As a single mother, Amanda first started running her own business to give her freedom to manage her (then) young son.
In more recent years, it is because she genuinely loves making her own decisions, and working with the talented artists who design the artwork.
For Amanda, being able to support the indigenous community through her business is very rewarding.
"We increasingly see the growth of our sector which makes me feel very proud. But to me, the one thing that is incredibly important – and something our people have done for eons – is working to help and support each other through trade and agriculture," she says.
"I particularly love working with our women in prison, who genuinely need the support we provide – I never feel like I can do enough."
Amanda is about to launch a 'resort wear' line to expand on the theme of gorgeous authentic art on luxurious fabrics – honouring Aboriginal culture and history.
Amanda's advice for other indigenous businesses?
"Dream big and never take no for an answer!"