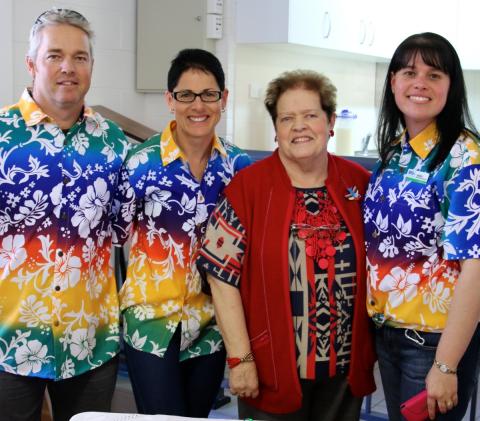 In any normal holiday period, BIG4 Easts Beach in the idyllic NSW coastal town of Kiama, would be a bustling hive of activity.
Kids hooning around on bikes and scooters, families enjoying beachside barbeques and squeals of delight echoing out from children charging through the splash park.
But when the COVID crisis peaked earlier this year – that all stopped.
For the first time in 85 years, the popular, family-owned holiday park was forced to close for two months.
The usual-lively Easter school break – suddenly dead.
"Being closed down over one of our busiest periods was a huge blow to our business," BIG4 Easts Beach Holiday Park Managing Director Leanne Williams said.
"COVID has definitely had a huge impact.
"Initially, we had to stand the majority of our staff down prior to Jobkeeper. It was horrible. 
"Then we had to communicate with all of our guests and deal with hundreds of refunds and enquiries.  Needless to say those first couple of months were extremely stressful."
Re-opening in June presented a whole new set of challenges for the holiday park.
"It was difficult to keep abreast of and then implement so many changes to our operations as a result of COVID," Leanne said.
"There were lots of restrictions on our communal facilities – amenities, camp kitchens, recreational facilities and so much more cleaning of high touch points.
"Physical distancing is a really hard one because this is a business that generally encourages people to come together to socialise and mix using communal facilities. It's difficult to get your head around.
"Thankfully most of our facilities are outdoors and families have their own individual detached accommodation – unlike a traditional hotel.
"Our recreational facilities are still subject to a number of restrictions and some remain closed such as the kids' indoor play and entertainment areas and the tables and chairs in the camp kitchen."
Despite the strict COVID-safe protocols in place, business is starting to pick up again.
"Bookings are looking good for the Summer and people are definitely looking to get away," Leanne said.
"Our biggest issue moving forward is that under current restrictions we cannot run our park at full capacity during peak periods.
"At this point we are holding off around 50 sites over the September holidays and weekends through October and November and given we are usually at full capacity during the Summer holidays, this will likely mean a significant loss in income."
These days, Leanne, her brother and sister are the third generation running the family business and their children are now beginning to work in the business as well.
It was Leanne's great grandparents who bought the property – originally a dairy farm – before becoming an accommodation park in 1935.
The family thought they had seen everything over that time, but with a horrific bushfire season followed by a global pandemic, 2020 has re-written the rule book.
"After 85 years of running a business, who would have thought we would have our business closed by a pandemic?"
"Over this time I have often wondered what my grandfather would have thought about it all."
Here's to happier holidays to come.
Book your next family holiday via the official website eastsbeach.com.au