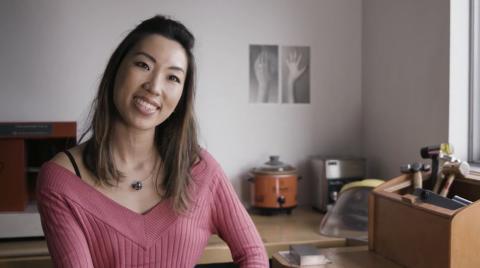 Fairina Cheng spent her days working at a desk in a thriving marketing department, but at night dreamed of making jewellery.
Fairina Cheng Contemporary Jewellery initially started in Zetland, Sydney as a part time passion that burned whenever time allowed.
Outside of work, Fairina took short courses in jewellery making and decided that her passion lay there full time. Spare time was used to study for five years to refine her skill, while making her own pieces and selling them.
Using immediate tax deductions, Fairina bought a rolling mill and polishing machine that helped to deal with increasing demand from her studio in Zetland. Then recently, she took the plunge from marketing to make her dreams in jewellery making a full time reality. By continuing to effectively use small business measures she is laying strong foundations for the future as an emerging jewellery designer.
Fairina mixes traditional methods with contemporary to make jewellery for clients across the world, she believes that each piece of jewellery has a unique story to tell.