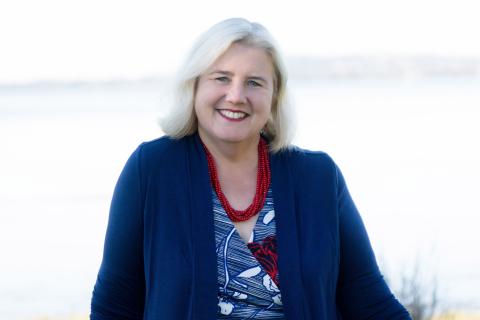 Leanne Faulkner's business started small—for a small person to be exact. In 2004, Leanne developed an all-natural goat's milk soap to help soothe her young son's eczema condition. Once other people began to try her handmade Billie Goat Soap, suddenly Leanne found herself overwhelmed with demand. Deciding to pursue soap making as her first small business venture, Leanne started making soap from home and later moved production to a factory.
The company experienced rapid growth between 2004–10 and the solo venture she created employed several people in different positions. By 2010 Billie Goat Soap was sold in more than 2,000 retail stores across the country. Brand recognition and sales were through the roof, with Billie Goat Soap awarded the prestigious NSW Business Chamber's President's Prize for business of the year, also the Myer Supplier of the Year in General Cosmetics award.
Then the Global Financial Crisis hit, slowing retail sales dramatically. Despite trying several different approaches, Leanne was unable to reverse the drop in sales for Billie Goat Soap and the pressures of keeping her business afloat struck her hard.
Leanne found it increasingly difficult to go to work – often crying in the car before reaching the office and not staying at work for extended periods. She couldn't sleep or give full attention to her family, as she became obsessed with thinking about work every hour of the day.
Eventually, Leanne was unable to go to work and was diagnosed with situational depression triggered by tough trading conditions.
With help from her partner John, Leanne sought help from a local counsellor and completed the beyondblue program – Business In Mind. After three months she was able to return to work part-time, taking on jobs at her own pace and, with careful planning, eased back in to the Billie Goat workplace and her role as the business owner.
Although the experience was challenging, today Leanne can see the value of it. She says it's crucial to create a mentally healthy workplace and openly share with her team when things get tough.
Leanne believes that had she recognised the signs of being mentally unwell earlier she would have accessed help sooner. Connecting with supportive people and asking for help when needed were critical elements to her recovery.
Realising there are many others who experience challenges in business too, Leanne now runs her own mental health consultancy, Fortitude at Work, and encourages small business owners to find people to talk to about their experience and who are able to help. She believes business struggles, no matter what size, are survivable.
If you feel in need of support, please check the resources listed here on our website, or call Lifeline on 13 11 14 or beyondblue on 1300 22 4636.