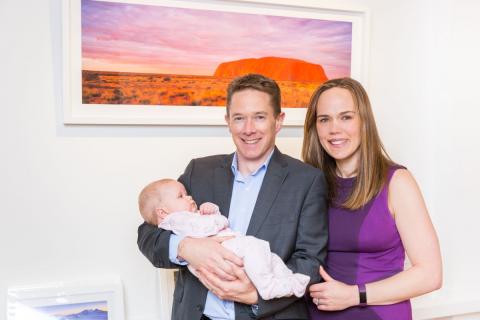 The past 18 months hasn't been a pretty picture for many small businesses.
For talented Canberra photographer Scott Leggo, the pandemic changed the landscape for his growing business dramatically.
But it was the trading restrictions and their impact on the gallery that ultimately led Scott to unlock a new product and revenue stream for his small business.
"When the restrictions forced the gallery to shut altogether, we were forced to find a way to turn the government-mandated restrictions to our advantage," Scott says.
"We turned my photographs into the ultimate lockdown activity - jigsaw puzzles."
As part of the successful pivot, Scott wanted to support other small businesses in the process.
"We obtained samples and found an Australian supplier," Scott says.
"While this artificially constrained our supply chain options and meant a higher cost price, we were adamant that whatever we did reflected the premium quality of our other products.
"We were - and have continued to - support another small business by sourcing jigsaw puzzles locally."
As it turned out, the timing of the pivot couldn't have been better.
"Our jigsaw puzzle product launch came hours before the Prime Minister Scott Morrison declared jigsaw puzzles essential items," Scott says.
"For the next few months we rode a wave of jigsaw puzzle mania that became all-consuming to the business.
"We had found a product that met a COVID-19 specific need and in the environment at the time, people appreciated the Australian-made nature of them and the fact they were supporting small business."
While silver-linings of the COVID crisis have been few and far between, there has been an emerging consumer shift towards Australian Made products.
"There has been a clear mindset shift amongst the Australian public in regard to their desire to support Australian made and local businesses," Scott says.
"Importantly their purchasing actions have followed through on this.
"We have had always had all our products made in Australia, but the mindset shift during 2020 made us realise we needed to make our customers aware of this.
"We gained Australian Made accreditation for all our products. This has helped reinforce our position in the market and given confidence to our customers that they are not only supporting
us, but our suppliers who are employing and supporting locals.
"The shift in willingness to pay a price premium is something that has definitely changed and we have been surprised.
"In turn, this has given us confidence to persist with our Australian made products, despite the higher costs."
It hasn't been all business though. A new baby Leggo joined the family late last year and the juggle is real.
"My wife often says the business is like having another child in terms of commitment," Scott says.
 "So yes, when it's a small business, a family business at that, it is hard to find the time to do what is needed on the business... We do it, but it is not always easy."
 Looking to the future, Scott says the business is positioned for growth, with a new product set to be launched in the coming months.
"The future is exciting!" Scott says.
"We see the COVID impacts and the lessons we gave gained as a positive and drivers of change for us.
"We have a new beautiful book launching later this year and can't wait to share it. It's called Australia – a photographic journey by Scott Leggo.
"A stunning collection of photographs from across Australia over 224 pages. It's a must have coffee table book, perfect for your home and as a gift. Think a showcase of Australia."